Ecumenism (from the Greek oikuméné, the entire inhabited terrestrial surface) is the search for common principles, in spite of the multiplicity of the various religions and cultures: it does not intend to create a new religion or philosophy (syncretism), but understanding and love among the existing ones.
In keeping with this principle, Man Center attends and organizes periodic conferences, with the aim of cementing brotherhood among all men, thus promoting the gradual elimination of sectarianism, fanaticism, and conflicts between the different religions.
In addition, it translates and publishes publications of a high ecumenical nature.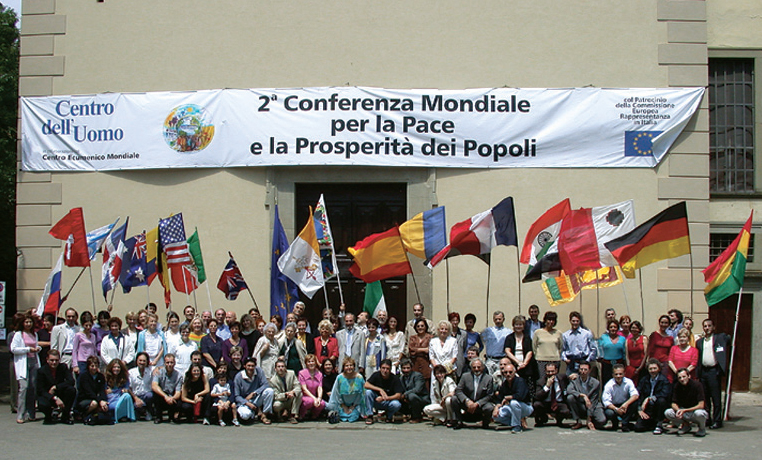 A comparative study of the major religions and philosophies and, in particular, of their original principles, leads to a rediscovery of the singular unity of the message that the Creator has given to men from time to time through His Envoys.
Universal love, service for others, a righteous life, and a quest for perfection is the message brought to men by the great Masters of humanity.
"Ecumenism", in its broadest sense, means brotherhood among all sincere seekers of the Truth under the divine Fatherhood.
The by now unstoppable dialog between the various religions and philosophies of the world offers all peoples an infinite capacity for moral and spiritual improvement, without having to give up their native traditions, but instead confirming them and illuminating them with a universal light.
Man Center puts itself at the service of humanity on the path to succeed in eliminating the barriers of misunderstanding between men of different cultures, races and religions and to make the human being a true citizen of the world at the service of the one and only God of all peoples.
The School of Spirituality promoted by it holds regular Meditation Courses directed at the moral, spiritual and social improvement of the human being.
For more info, you can go to our Press Review section >>